Innovation Hub & Center for Entrepreneurship
The 20,000 sq. ft. Innovation Hub was launched in September 2016 to increase innovation and entrepreneurship across OU and the broader community. The extensive facilities, including a fabrication lab, code lab, visualization lab, and numerous co-working spaces, as well as the speakers, competitions, workshops, and networking events, are free and open to anyone. The OU Innovation Hub is focused on supporting and connecting innovators with the resources they need to bring their ideas to life and impact Oklahoma's economy.
The Innovation Hub is also currently home to the Center for Entrepreneurship, which supports OU's globally ranked entrepreneurship degree program. Spearheading initiatives to encourage an entrepreneurial mindset, this office runs the Sooner Launch Pad Accelerator, a 10-week summer program designed to help students launch new business ventures, as well as the Sooner Innovation Fund, which supports feasibility analysis and marketability testing of nascent business ideas.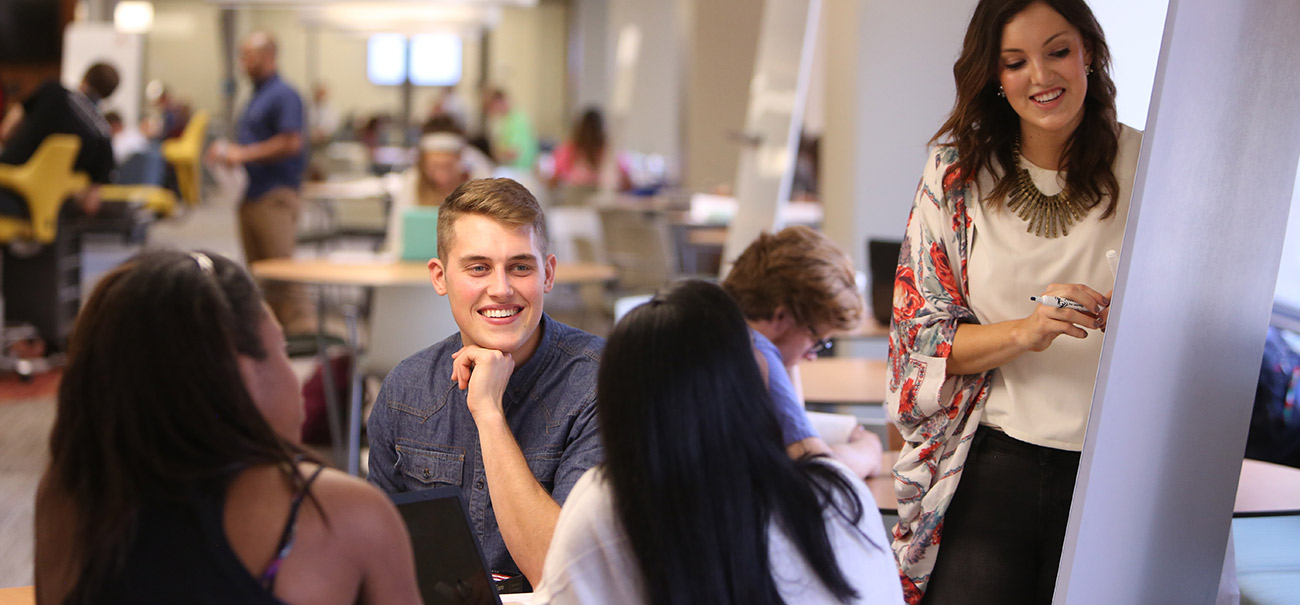 Innovation @ the EDGE is a flexible experimentation space located in the Bizzell Memorial Library that provides access to the latest tools used in research, instruction, and knowledge creation. Open to any member of the OU community and focused on incorporating innovation into the classroom, the EDGE features 3D printers, custom virtual reality workstations, software and data skill development resources, and microelectronics. In addition, the EDGE offers workshops and campus technology experts covering topics like 3D printing and scanning, data visualization, and an introduction to virtual reality. This space is part of a continued effort to facilitate technology-enabled collaboration within the library, and is complemented by the Helmerich Collaborative Learning Center located in Lower Level 1.