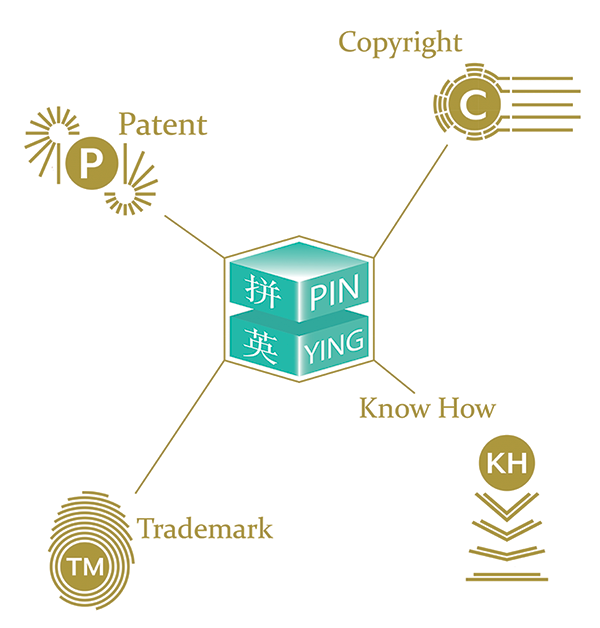 Patent
OU has applied for both domestic and international patents for the Pinying transliteration method and letter blocks.
Copyright
OU can copyright the Pinying software code, any associated textbooks, manuals, or teaching materials, the instances of the application and the web presence.
Trademark
OU can protect the Pinying name and logo through trademarks, and establish Pinying as the industry standard in this emerging field.
Know How
OU possesses knowledge on using and engaging with the Pinying method, teaching the method, and transferring understanding of Pinying. The University can leverage and scale Dr. Stalling's knowledge to improve cultural interactions, understanding, and acceptance.